It's National Emergency Medical Services (EMS) Week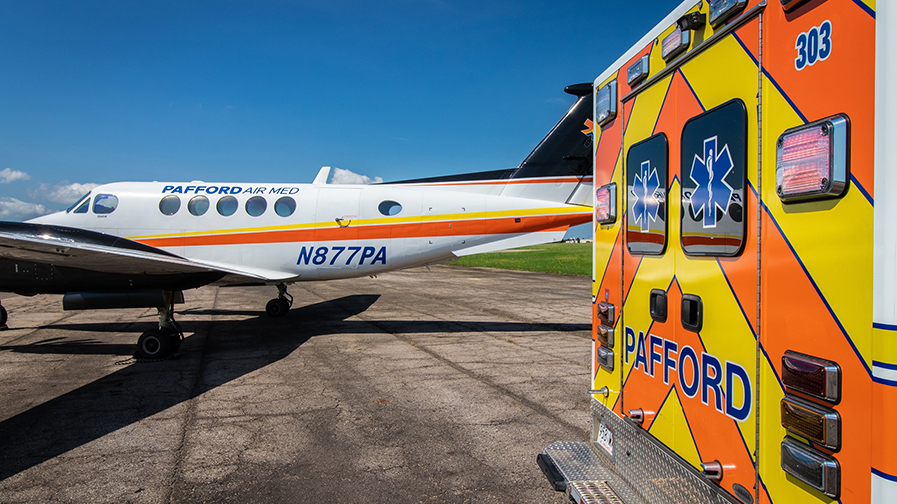 Prepared for whatever comes their way—day after day!
The month of May is dedicated to some very important healthcare heroes—but who better fits the role of superhero more than the people working in Emergency Medical Services? These fearless men and women are merely a phone call away and seem to show up faster than a speeding bullet when help is needed most. And even when situations are dangerous, tense—even dire—EMS providers seem unflappable and know just what to do. 

They provide emergency help, medical assistance and use their fast-acting super-powers to save thousands of lives each year. And just as quickly as these heroes bring someone to the safety of their local hospital or trauma center, they're gone—in perhaps the most superhero move of all. It almost prompts the question: who WAS that masked man—or woman—anyway?

What is EMS?
When you think of EMS, you may think of the quick-thinking people in an ambulance rushing to an accident, but their services extend way beyond that. The EMS is a complex system of communication and transportation, trauma centers and hospitals, and highly trained medical professionals all working together to provide care in emergencies. Each link in the chain, from the initial call for help, to emergency care at the scene, and transporting patients to a medical facility to be treated, is essential for effective care.

Why is EMS so important? 
If you are one of the 25 to 30 million people annually who have had a medical emergency, you already know. When someone is suffering a life-threatening trauma, the first few minutes are critical and can be the difference between life and death. Each year, the fast, effective action of EMS can stabilize a person's condition—and even resuscitate them—while they transport the patient to a hospital or trauma center for more advanced care.

Who are these heroes?
EMS has a huge variety of services that make it work. From the doctors and nurses in emergency rooms, to the EMTs, and paramedics who undergo thousands of hours of training in life-saving tactics and protocols, these medical professionals have specific emergency training that is absolutely essential. EMS teams across the country also include ambulance drivers, helicopter pilots, dispatchers, and numerous other professionals. And did you know that over 50% of those with EMT-Basic Certification are volunteers, often helping smaller or rural communities? In total, there are over 700,000 EMS workers nationwide and WE THANK EACH AND EVERY ONE OF THEM—especially those heroes we at Howard Memorial Hospital are lucky enough to work with. Special thank you to Pafford EMS, Air Evac, LifeNet, Survival Flight, Guardian EMS and Southwest EMS who help us—and so many people—right here in our communities.

Our heartfelt thanks to EMS workers everywhere for your compassion, courage and true grit. If you happen to see one of these superheroes out and about, thank them for everything they do. They may tell you that they're just ordinary people, but the extraordinary services that they provide to our communities say differently. Even more impressive, these superheroes are always just a phone call away. 
Posted in:
Health