PocketHealth Enables HMH to Deliver Imaging Results with Speed and Ease
September 27, 2023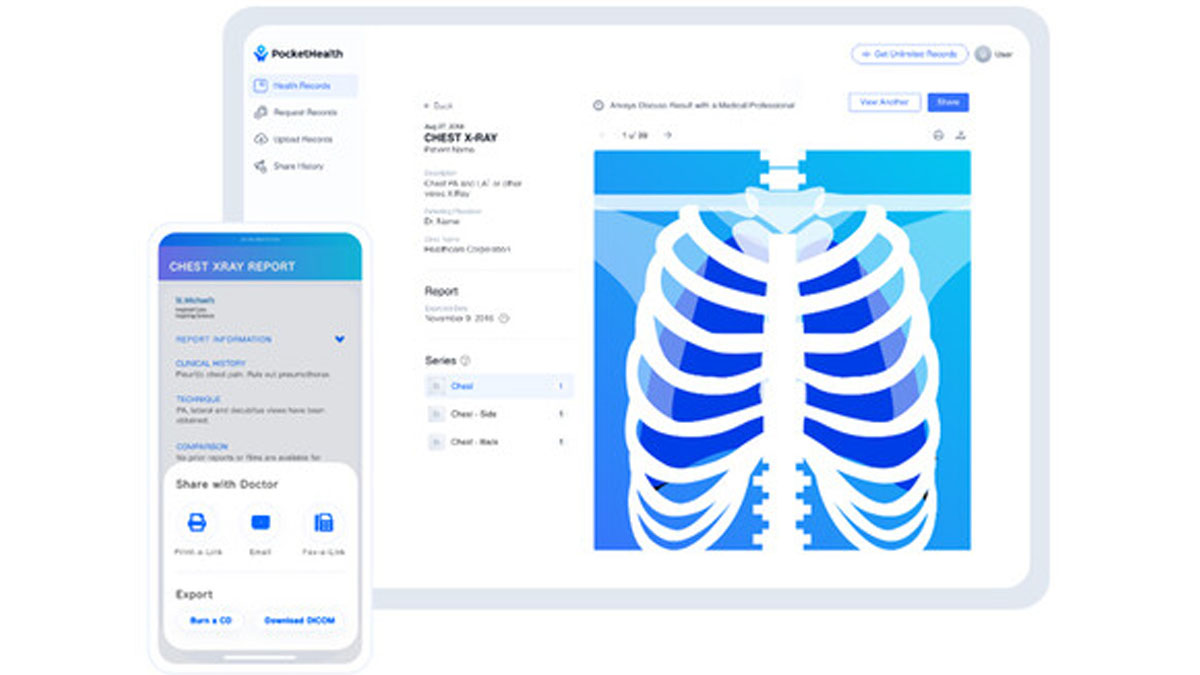 Howard Memorial Hospital (HMH) is proud to offer comprehensive medical-imaging and diagnostic services to patients in Nashville, Ark., and those from the surrounding areas. To support patients with medical-imaging needs, HMH can assist with everything from radiology (x-rays), bone density services (dual-energy x-ray absorptiometry), and fluoroscopy, to ultrasound, magnetic resonance imaging (MRI), PET/CT and nuclear medicine. 
HMH has recently simplified the diagnostic-imaging and record-sharing processes, moving away from putting all images on CDs for patients and their providers, and moving to a partnership with PocketHealth to share patient records and diagnostic images via this online platform. 
Benefits of this Platform 
With PocketHealth, patients can more easily be involved in their healthcare, while providers no longer have to wait as long for their patients' medical-imaging records.  
 
In fact, there are numerous benefits to HMH switching to the PocketHealth system, including: 
Faster access: Providers and patients alike receive imaging-record results faster, and there is a more seamless process for pre-appointment review and planning. 

Reduced risk: There is less risk of delayed appointments or wasted time due to corrupt, lost or late CDs. 

Simple navigating: The platform allows for easy navigation with no software setup required. 

Secure and HIPAA-compliant: This web-based platform has bank-level encryption to ensure maximum security and compliance. 

Patient sharing: Thanks to the patient-sharing capabilities, patients are often much more engaged, active participants in their own healthcare. The system also allows patients to provide explicit consent. 
How It Works 
Patients with HMH can easily set up a secure PocketHealth account by creating an account here. However, to sign up for an account, patients will need their respective Medical Record Number – HMH's diagnostic-imaging team can assist with this. 
 
Once a patient has a PocketHealth account with HMH, they'll be able to:  
Access their images from any device in full diagnostic quality 

Share images easily with any of their doctors or providers 
Ensure providers can make fast diagnoses, directly in the PocketHealth system 

Store images permanently, so they can view them again at any time 

Own their healthcare journey by staying informed of their diagnosis and hearing from their providers directly  
Providers that need to access their patient records via PocketHealth should follow these three steps: 
Receive an Access page via email, fax, or hard-copy version from the patient. This is like a digital movie ticket unique to the patient's imaging with instructions on how to access it. 
Go to pockethealth.com/view on any web browser and enter the patient's date of birth and security code (which can be found on the Access page). 

Securely view the patient's imaging in full diagnostic quality on PocketHealth's Health Canada/FDA-compliant cloud viewer (eUnityTM) or download these files without compression for offline use or to import them into your RIS/PACS. 
What Patients Say 
PocketHealth goes beyond just simplifying the record-sharing and diagnostic-imaging processes – it helps with patient retention numbers, as well. In an HMH Mid-Year Business Review that included a patient survey (released to HMH in August 2023), PocketHealth found that: 
87% of patients said they are more likely to return to a provider because they offer PocketHealth. 

82% of patients said they'd be more likely to recommend a PocketHealth-connected facility to their family or friends. 
Still Have Questions about PocketHealth? 
Physicians and other providers that want to learn more about PocketHealth can visit pockethealth.com/referring-physician. 
For additional support with PocketHealth, providers and patients can contact PocketHealth Support at 1-855-768-4455 or providers@pocket.health.
Posted in:
Health
,
Kids
,
Men
,
Women