Healthy Slow Cooker Minestrone Soup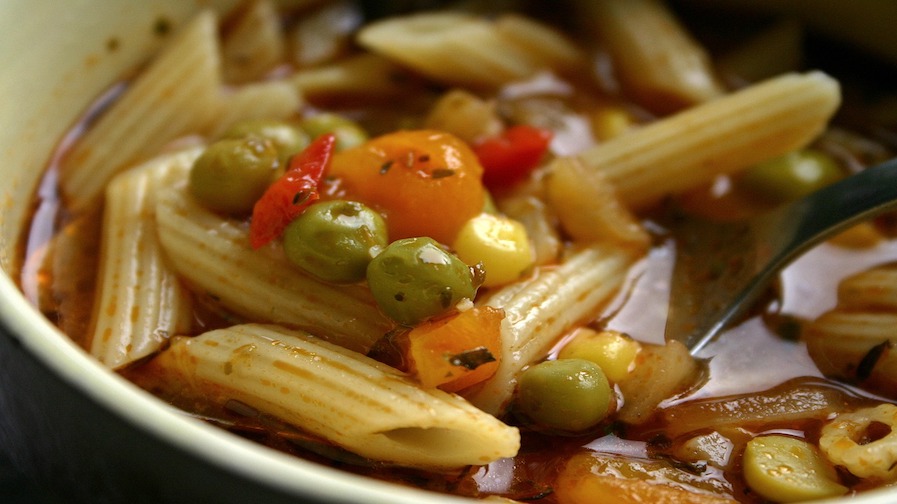 Make this hearty and healthy soup days, weeks, or months in advance! It freezes well, so store up to three months, but it's so delicious, you may not want to wait.
Ingredients:
1 tbsp olive oil
1 cup dry macaroni or shell pasta
1 can kidney beans, rinsed and drained
1 yellow onion, diced
1 (796mL) can diced tomatoes
2 vegetable bouillon cubes
2 cloves garlic, minced
2 bay leaves
1 tsp Italian seasoning
1 parmesan cheese rind (optional)
1 cup frozen veggies
1/2 tsp salt & pepper
Directions: Combine all ingredients in slow cooker. Add four cups water and cook on low for six hours. Serve and enjoy! If freezing, defrost in fridge for 24 hours, then cook on low in slow cooker for three hours.
Posted in:
Recipes