Robotics in General Surgery: Improving Patient Outcomes
February 8, 2023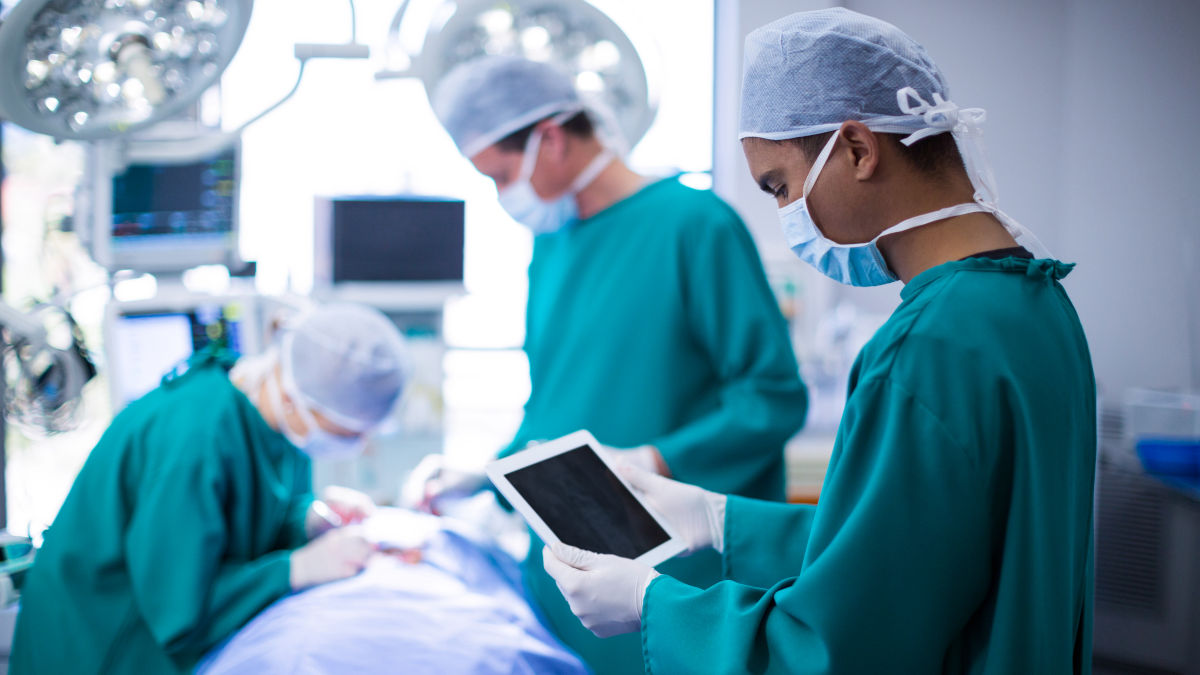 We are excited to announce that at Howard Memorial Hospital (HMH) we have expanded our surgical services to now include robotic-assisted surgery. This innovative minimal-invasion approach offers multiple benefits and excellent outcomes, which are now available to all our patients at HMH. These efforts have been made possible through our recent acquisition of the FDA-approved da Vinci Surgical System (DVSS).
The da Vinci System is being used by surgeons worldwide to improve patient outcomes. To date, more than 3 million people have undergone a seamless operation thanks to the DVSS. And now, HMH has brought this revolutionary technology to residents of Arkansas.
In this post, we'll discuss the different surgical options currently available. We'll focus on robotic surgery and the benefits it offers to patients. 
But let's start with the basics: just what is robotic-assisted surgery?
What is Robotic Surgery?
Robotic surgery or robotic-assisted surgery is a form of minimally invasive surgery. It relies on a computer-controlled robotic system to help the surgeon execute demanding operations. The system comprises a console for the surgeon to manipulate a set of robotic arms and a patient-side cart that accommodates the robotic arms and surgical instruments.
Traditional, Laparoscopic, and Robotic Surgical Options
If you're a candidate for gallbladder removal, hernia repair, colon resection, or appendectomy, it's important to know that you have surgical options. 
There are two things you need to know first.
Surgery, in theory, can be divided into two major categories – invasive and non-invasive.
Surgery, in practice, offers at least three choices - traditional, laparoscopic, and robotic.
Traditional surgery is invasive by nature. It is an open surgery in which to gain access to the surgical area, a large incision is made by the surgeon. Because of its invasiveness, this operation involves a potentially increased risk of complications, a higher possibility of infections, and longer recovery periods.
Laparoscopic surgery: when compared to traditional surgery, is less invasive. It's a procedure that requires the surgeon to make a small incision. A camera attached to a narrow tube (the laparoscope), is inserted into the incision, making the surgical area visible and guiding the surgeon as they work. The outcome is less pain and subsequent scarring for the patient. The downside is that it's less flexible than robotic surgery.
Robotic surgery is a minimally invasive procedure that makes full use of computer-controlled robotic systems. This system vastly assists the surgeon in conducting the operation. Robotic surgery eclipses traditional and laparoscopic surgery by offering a high-definition, 3D view of the surgical area, while also giving the surgeon considerably heightened precision and agility.
What are the Benefits of Robotic Surgery?
Now that we've established the key differences between traditional open surgery, laparoscopic surgery, and robotics surgery, let's consider the benefits of the latter.
Reduced Recovery Time
One of the major advantages of robotic surgery for patients is the faster recovery time which leads to a shorter hospital stay.
Improved outcomes 
Robotic-assisted surgery research demonstrates that this method results in lower postoperative complication rates, less blood loss, and fewer infections when compared with traditional surgery.
Multiple Uses
Robotic surgery cuts across specialties. Providers in disciplines such as general surgery, gynecology, and urology are using it.
Greater Precision
The da Vinci robotic system used at HMH enables exceptional precision, making it an ideal option for delicate operations such as colon resection and appendectomies.
Enhanced Visualization
The high-definition 3D view of the operating site means more precision and greater accuracy on the part of the surgeon.
Improved Capability
The advanced nature of the da Vinci system's robotic arms gives it a 360-degree rotational ability. This greatly increases the surgeon's dexterity and range of motion and simplifies the execution of difficult maneuvers.
Why Trust HMH for Robotic Surgery?
At HMH, we take immense pride in our commitment to providing high-quality, compassionate care. That's why our patient satisfaction scores have remained consistently high over the years.
The reputation we have built as a trusted critical access hospital is warranted. We've proved through this investment (the first of its kind in all of Arkansas) and others, that we're devoted to offering cutting-edge technology that's on par with what is being used at larger health systems across the United States.
Our surgical care team includes two experienced general surgeons, Dr. Fonji and Dr. Sutherland, who perform robotic-assisted surgical procedures. They have extensive experience with minimally invasive surgeries, including hernia repair, colon resection, gallbladder removal, and appendectomy. 
"Since these highly-skilled surgeons on our team, we can expand our services and offer top-notch surgical procedures 24/7. It is our true commitment to deliver the best care to our patients using the most innovative approaches and state-of-the-art equipment," explains Lindsay Hooper, Surgical Services Director at HMH.
Ultimately, it really comes down to the care patients receive on an individual basis. So, we are fully invested in ensuring our patients receive Robotic Surgery with a human touch – the best-personalized experiences and robotic procedures with quality outcomes.
"With the cutting-edge technology available at HMH, we are now able to provide our patients with a number of new services, such as thyroid, breast, anti-reflux surgery, and complex abdominal hernia repair," said Dr. Bertrand Fonji, who has worked in the field of robotic surgery for ten years. 
We also understand the desire patients have to receive critical medical care closer to home, in a comfortable and familiar environment. Our goal is simple — to provide you with the latest technology, skilled and experienced surgeons, and the best possible outcomes. 
To learn more, visit Robotic Surgery | Services | Howard Memorial Hospital, where advanced technology meets personable care.
Ask your provider for a referral today and schedule an appointment at 870 845 3757.
Posted in:
Health