Red Hot Hummus
Making your tailgate a little healthier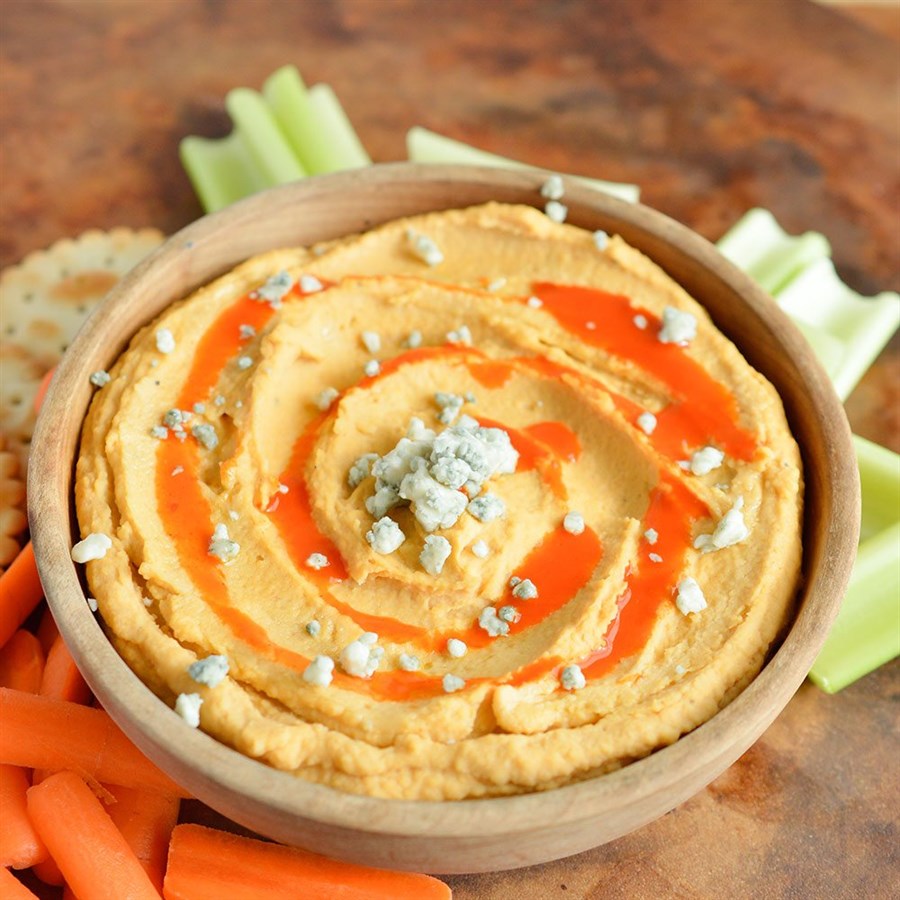 We all love to tailgate. Even if we aren't invested in the teams playing that day, it's easy to be invested in all the delicious food! Unfortunately, tailgate food is not generally the healthiest food, but we're here to change that. Check out this recipe, courtesy of Frank's Red Hot, for a spicy hummus that will make you forget you're eating healthy.
Buffalo Hummus:
Ingredients:
2 (15 ounce) can chickpeas, rinsed and drained
1/3 cup water
1/4 cup tahini
1/4 cup FRANK'S RedHot® Original Cayenne Pepper Sauce
1/4 cup olive oil
2 Tbsp. fresh lemon juice
3 cloves garlic, chopped
1/2 tsp. salt
crackers, celery, or pita bread
Directions:
Combine chickpeas, water, tahini, Frank's RedHot Sauce, olive oil, lemon juice, garlic and salt in food processor. Cover; process until very smooth.
Place dip into serving bowl. Cover and chill 30 min. before serving.
Serve with crackers or pita bread and vegetable dippers.
Posted in:
Recipes