Healthy Recipe
Meadow Harvest Breakfast Smoothie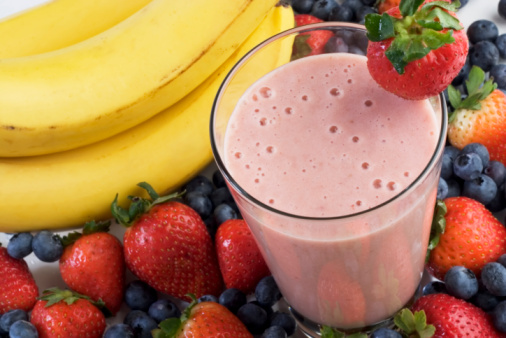 Start the day off right by knocking out more than a few of your daily fruits and veggie servings with this smoothie! Feel free to use any melon, berries, or other fruit you have in the kitchen.
Add to a blender:
6 ice cubes
Half a banana (use frozen for creamier texture)
One cup almond milk
One cup spinach
1 Tbsp. almond or peanut butter
¼ cup walnuts (or other chopped nuts)
3-6 strawberries
Honey (to taste)
Blend ingredients in blender until fully emulsified. Enjoy!
Posted in:
Recipes