One signature can save up to 8 lives
June 23, 2022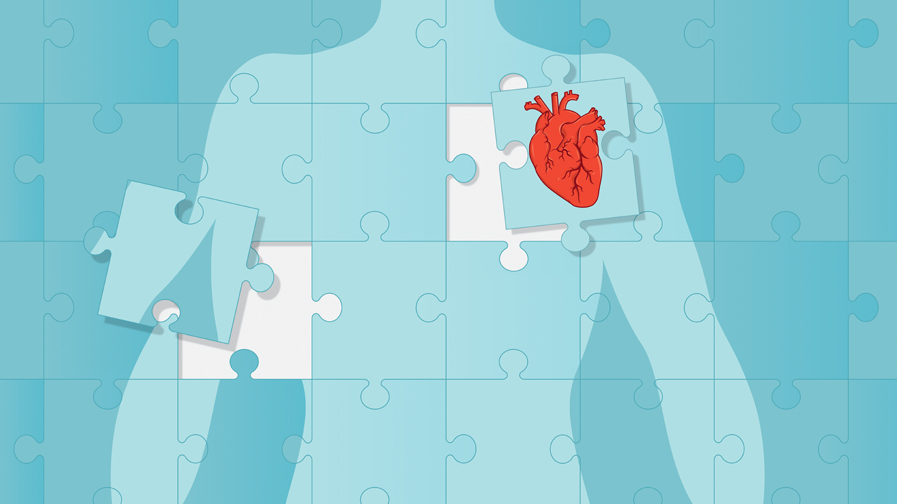 Organ donation: Give the gift of life—and leave the legacy of a lifetime
While it may be uncomfortable to think about death, and the plans around it, becoming an organ donor is one of the most important decisions a person can make—and a decision that literally saves lives. By taking a few minutes to register to be an organ and tissue donor, you have the potential to save eight lives—and improve the lives of up to 75 more—and become the answer to a prayer to family members and friends of those on waiting lists throughout the nation.
The need is huge and urgent
In 2020, 6,000 people in the United States died while on the transplant waiting list—a demand that could have been easily met by an increase, of only a small percentage, of registered donors.
Every 9 minutes
A person is added to the national transplant waiting list every nine minutes. Currently, there are more than 100,000 people waiting for lifesaving organ transplants.
One person can save up to 8 lives
Organ donations from just one person have the potential to save up to eight lives—and impact countless others when you consider the families and friends desperately praying for the lifesaving help their loved ones need. Two donated lungs can take two patients off a wait list. A donated liver can be divided to help two patients receive the second chance they've been waiting for. Two kidneys can free two people from dialysis treatments. A donated heart and pancreas can help two more patients regain health and live strong, happy lives.
Eye and tissue donation can help 75 people
Donated tissue such as skin, bone, heart valves and eyes can heal and improve the quality of life of recipients. One donor can impact 75 lives through tissue donation that helps patients, including those undergoing breast reconstruction surgery, burn victims, athletes with torn tendons or ligaments or injured military personnel. Cornea donation can give the gift of sight to two recipients. Face and hand transplants—known as vascularized composite allografts—help people regain vital function after an injury or illness.

Being a registered organ donor will not impact your care
While you are receiving care, your life always comes first; your status as a potential donor does not impact the quality of care you receive. Doctors work hard to save all patients' lives. Organ donation is only an option after a patient is declared clinically and legally deceased.
Organ donation is not against your religion
All major religions in the United States enthusiastically support and recognize the positive impact of organ donation. Check here for statements and teachings from many faiths.
It does not impact your funeral wishes
All funeral options, including those who wish for a traditional viewing, are absolutely possible following organ donation. The body is always treated with the utmost dignity and respect throughout this process. 
Anyone can be a potential donor
While transplants are done successfully across many types and ages of people, it's important to have as many donor types as possible. Donor distance, body size and tissue type all play a role. Transplants are often more successful when donor and recipient are of the same race or ethnic background, and 58% of people on the list are Black, Latino, Native, or of multi-racial descent, so the need for donations in these communities is even more critical.
It costs nothing but a signature
Donating your organs costs nothing—but means everything to so many people. When you register as an organ donor, you give hope to the parents praying for their child to get better. Your donation could give a father the chance to walk his daughter down the aisle—and keeps families, friends and loved ones together. Your decision could save the life of someone who could change the world—or most assuredly mean the world to families who could be saved from the pain of loss. And it doesn't cost you a penny. 
Make life after death a reality—how to register to become a donor
Even in death, people have an amazing ability to help and impact the lives of so many. Please consider this life-changing gift. To indicate that you want to become an organ donor:
• Designate the decision on your driver's license. Do this when you receive or renew your license.
• Share your wishes. Tell your family—or a person you have designated to help with healthcare decisions—about your decision regarding organ donation.
• Register with your state's donor registry. Most states have registries; check the list at organdonor.gov. For those living in Arkansas, visit the donate life Arkansas page.
Posted in:
Health
,
Men
,
Women