Cardiopulmonary rehab: customized care from partners with heart
July 18, 2022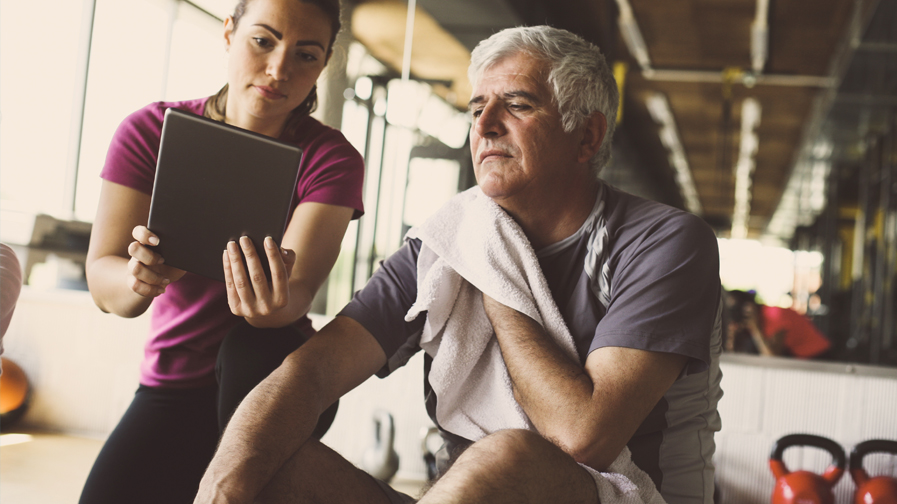 Reclaim cardiac and lung health—and rediscover your quality of life
Heart and lung issues—and the procedures to mitigate them—take a toll on people and affect their entire lives. Conditions range from recovery after a heart attack, coronary artery disease or issues impacting lung function like COPD, emphysema, asthma or viruses that harm the lungs—like COVID-19. For those living with these conditions, cardiopulmonary rehabilitation at Howard Memorial may be the solution they never knew they needed to heal more completely and get back to doing more of the things they enjoy.
What is cardiopulmonary rehab?
Cardiopulmonary rehab is a medically supervised and individualized program to help improve the health—and quality of life—of those impacted by heart and lung diseases. Teams consist of registered nurses, respiratory therapists, a dietician and others collaborating to provide education, personalized strength training, exercise plans and support to help patients regain their health, prevent future complications and live more complete, happier lives.
Personalized plans may include:
A warmup followed by 30-40 minutes of exercise at the level right for each patient
Weight control and nutrition education
Disease management including help with diabetes, hypertension, and high cholesterol 
Health education and resources customized to your situation
Smoking cessation           
Cardiopulmonary rehab is safe and effective
Each patient and their progress are telemetrically monitored, and programs and activities are closely supervised. Completing a cardiopulmonary rehab program, which is usually 12 weeks, has shown proven, measurable results in both quality of life and mental health. In short, life is better and happier after therapy.
Post-COVID-19 syndrome
Many COVID-19 survivors suffer from post-COVID syndrome, where they experience shortness of breath and decreased respiratory function. Like many diagnoses, rehab for those with a post-COVID diagnosis is covered by Medicare and may be covered by other insurance carriers. Patients experiencing post-COVID syndrome are great candidates for cardiopulmonary rehab and can benefit greatly from the services. 
Close care is right here
If you—or someone you love—are living with issues from cardiac or lung conditions, find help to live a happier, healthier life right here at Howard Memorial Hospital. To learn more, talk to your primary care provider or call 870-845-8026. 
Posted in:
Cardiology
,
Fitness/Rehab