Getting the Care You Need is Safer & Easier than Ever with Howard Memorial Hospital Telehealth Services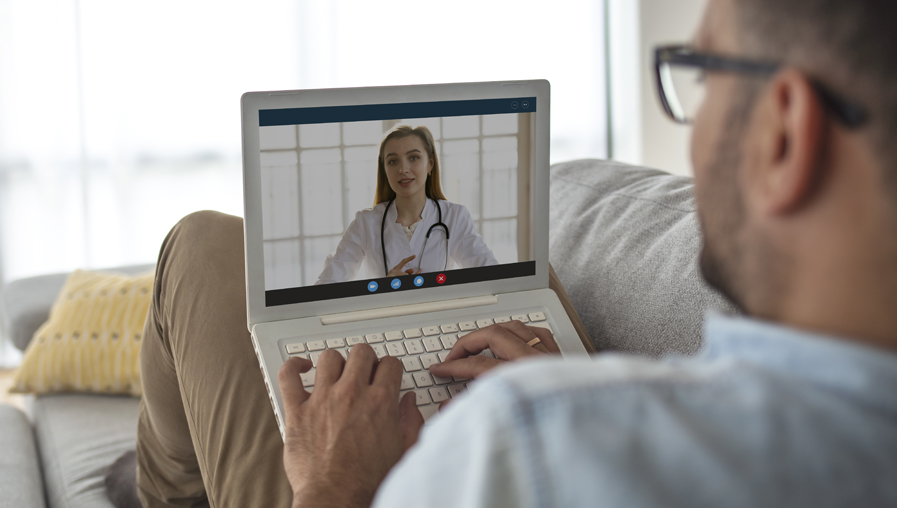 We are thrilled to announce that telehealth visits are now available from Howard Memorial Hospital—yet another way to help you take care of your health while staying safe.
As we continue to grapple with the ongoing pandemic, it's important to still prioritize your wellbeing and get necessary health care. Putting off medical care can lead to worsening chronic conditions, mental health struggles, late illness diagnoses, and more. 
Our telehealth services are easy to access and available to existing and new patients, providing an alternative care option that you can take advantage of from the comfort of your own home—all you need is a valid email address to access the telehealth portal.
Telehealth appointments are available for:
Medical Clinic Visits (except wellness check-ups and injections)
Compass Behavioral Health Clinic
Some emergency consults
You can get started with telehealth services by speaking to your provider directly or by calling the medical clinic or Compass Behavioral Health. Once you are set up, we'll work with you to find an appointment time that fits your schedule and meets your care needs. The safety, flexibility, and ease of our telehealth services makes them ideal for families who have children at home all day, immunocompromised individuals, caretakers, and more.
Plus, in this time of increased uncertainty and isolation, it's important to remember that you don't need to cope with increased stress and anxiety on your own. Connecting with a mental health professional can help you manage increased negative emotions or worsened symptoms of existing mental health conditions. HMH's Compass Behavioral Health telehealth services allow you to take care of your mental health on your time with a schedule that works for you—with the increased safety and comfort of receiving care at home.
If you've put off health care since the pandemic has started or are anxious about leaving home, telehealth services might be just what you need to make your health a priority again.
Don't wait any longer to take care of you—our telehealth services make it safe and easy.
To learn more visit our telehealth page or call (870) 845-6069 for Compass Behavior Health and (870) 845-6060 for the Medical Clinic.
Posted in:
Health