Get a Game Plan for your Child's Health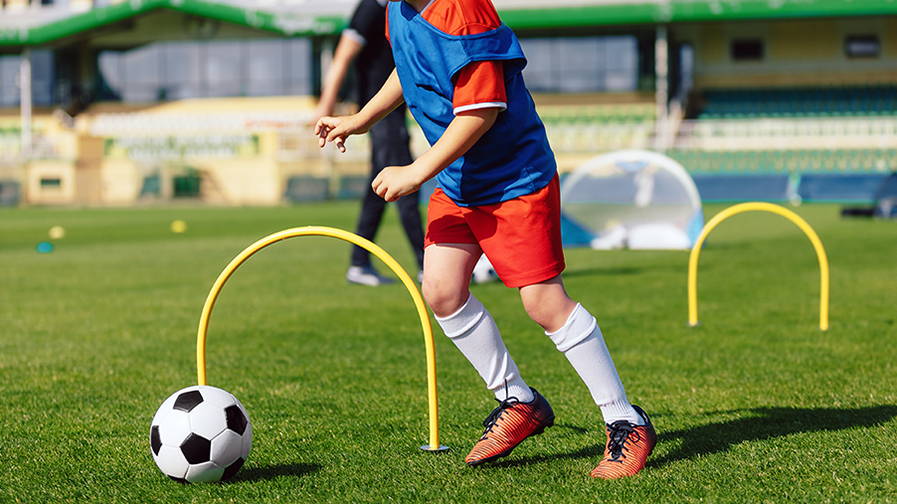 School's out! It's time to relax and enjoy longer days and summer break with the kids.
Why not take advantage of extra hours of sunlight and get a jump on next school year by scheduling your child's annual wellness visit & sports physical together. Then, give yourself more Summer to enjoy and less to-do when school starts.
Does my child need a Wellness Visit Every Year?
All children develop differently, both physically and mentally. Wellness visits are a great resource to gauge your child's overall health and development. As children age, they should be seeing their primary care provider for an annual checkup. Annual wellness visits include a physical checkup and time to discuss topics like your child's sleep, safety, growth stages, and any other questions you may have. Wellness visits are also an excellent opportunity to talk to your primary care provider about any other concerns you or your child may have and about additional resources available to help your child grow up healthy and happy. 
Get the Ball Rolling for Fall
During the wellness visit, let your provider know if your child plans on participating in school sports in the next school year. Conducting sports physicals and wellness exams simultaneously is ideal as your child's provider knows their complete health history. In addition, many of the screenings your provider will initiate during the wellness visit will also cover the necessary sports physical requirements.
A Lifetime of Good Health Starts at Home Plate
Wellness visits create an excellent opportunity to build relationships between your family and your primary care provider, which is an essential step for your child's future. A team approach to family health is the best approach. We can do it alone, but why should you when the specialists at Howard Memorial Hospital on your team. Call to schedule your child's appointment today at 870-845-4400.   
Know Before You Go
What Your Child Should Expect at their Wellness Visit:
Height and weight measurements
Growth milestones and how they compare with appropriate growth charts
Developmental milestones
Vital signs, including blood pressure and heart rate
Discuss eating and exercise habits
Discuss any behavioral issues
Vaccinations
What You Should Bring to the Appointment:
Medication history
Vaccination history
Family medical history
Blood test results
Surgical records
Radiology studies, like X-rays
Physical, occupational, or behavioral health therapy records
List of allergies
Questions you or your child have
Posted in:
Health
,
Kids