For Compassionate Primary Care, Alana Day, APRN, Has You Covered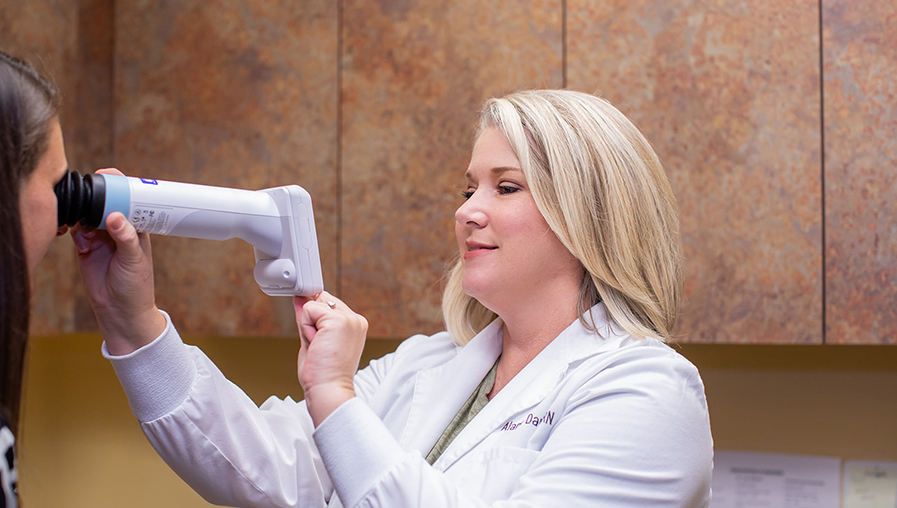 At Howard Memorial Hospital, we're fortunate to have a talented, dedicated and compassionate team caring for the health of our community. Alana Day, APRN, embodies all of these qualities, and more, in her third year providing primary care at HMH. Her vast knowledge and ability to connect with patients make her an exceptional healthcare professional and primary care provider.
As HMH says goodbye to one of our primary care physicians, Alana is stepping up to provide primary care services. "I hope to provide the community with a positive experience when coming to our clinic for care," she shared. And with her extensive education and experience, she is certainly living up to that expectation. 
After 17 years as an RN, Alana went back to school for her Master of Nursing Science at the University of Arkansas for Medical Sciences and passed her boards in 2017 to become an advanced practice registered nurse (APRN). Once certified, she was thrilled to start this new chapter in her career at HMH.
"I hoped and prayed for a job close to home. The market for nurse practitioners has become flooded so jobs are often scarce and one that was close to home is even harder to find," she explained. "I was blessed to be contacted and hired by Howard Memorial Hospital as the first nurse practitioner at the medical clinic."
For Alana, the transition from RN to APRN was both exciting and challenging. "It was difficult to return to a novice after having been so comfortable in my role as an RN in a hospital," she said. "But I feel I have finally adjusted to my new role. I love teaching and educating my patients about their illnesses, (and their) prevention and treatment options."
Beyond her vast medical experience, Alana is able to connect with diabetic patients based on her own experience managing diabetes, a condition she's lived with for many years. "I feel this allows me to really connect with diabetic patients. Whether it is a new diagnosis or one they have struggled with for years, I feel the frustration and ups and downs of managing a chronic illness with them. I love educating them and helping them improve their management."
Through her work as a primary care provider, Alana continues to make a positive impact on her patients and community. She provides thorough and thoughtful care that patients trust and is a valuable asset to the HMH family.
When she's not helping people live their healthiest lives, Alana loves simply spending time with her husband and two sons on their farm.
Posted in:
Health