Stacy Harberson, HMH director of radiology, is committed to providing patient excellence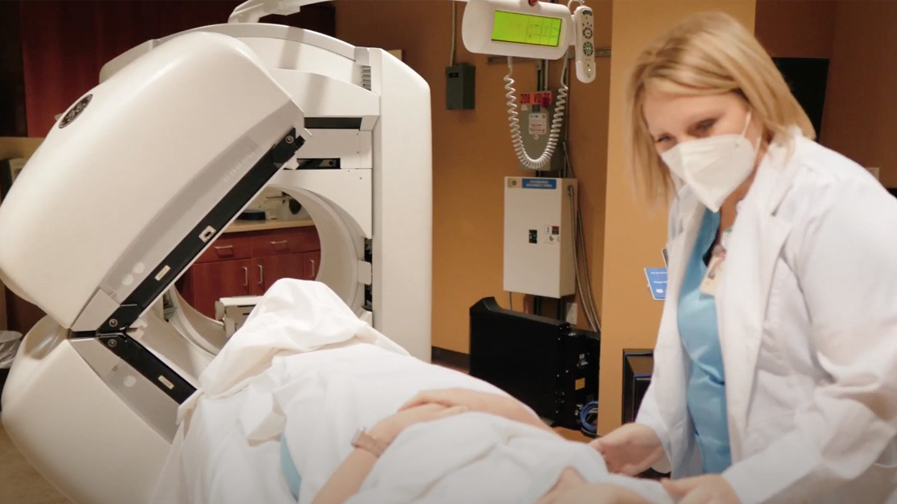 Advanced in degrees, dedication and drive—Stacy Harberson, director of radiology at Howard Memorial Hospital, believes in the value of education.
A licensed radiologic technologist, licensed nuclear medicine technologist and registered by the American Registry of Radiologic Technologists (AART) in radiography, mammography, nuclear medicine and computed tomography, Harberson is also among an elite group of registered technologists. 
The American Registry of Radiologic Technologists reports that only 3,347 of more than 345,000 registered technologists hold four or more credentials. That puts Harberson in an elite group and among the top 1% of registered technologists.
Stacy's practical medical experience, combined with a Master of Science in Business Administration, Bachelor of Science in radiologic imaging science, associate degree in radiologic technology, diploma in nuclear medicine and four AART credentials give her the tools to lead the HMH radiology team. Of course, her passion for providing imaging excellence is something that can't be taught. She is especially cognizant of her team's important role in patient care.
"Quality imaging provides so much for patient care," she shared. "We aid in patient diagnosis and treatment; accurate images are essential." 
Harberson uses her extensive education and experience to lead the radiology, CT, mammography, nuclear medicine, MRI and PET scan operations at Howard Memorial Hospital. She's proud to provide advanced imaging services, usually available in larger markets, along with the personalized care that's unique to smaller, community-based healthcare systems. "The benefit of being a small-town hospital is that we're familiar to our patients and completely care about them and all of our community, she shared. "Plus, with our available options and the recent addition of nuclear medicine, we are in a terrific position to give this community the services it needs."
Posted in:
Cardiology
,
Health