Movember: It's Grow Time For Men's Health!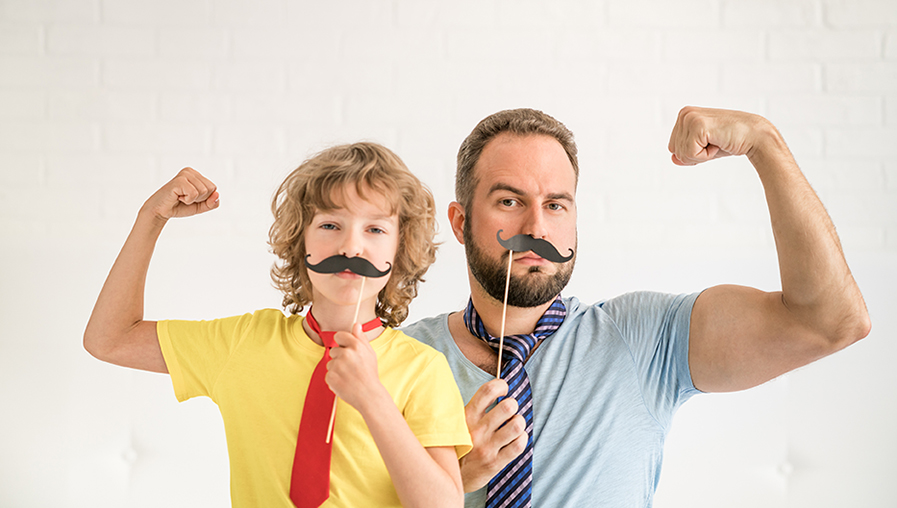 November isn't just a month for talking turkey; it's also Movember—where many men put down their razors to raise awareness for important men's health issues. The movement, named Movember by combining MO, the Australian slang for moustache, with November, creates Movember: a month-long, facial hair free-for-all. Men are encouraged to grow their manliest moustaches—and bushiest beards—to raise awareness, and money, for men's health issues including testicular cancer, prostate cancer, mental health and suicide prevention. And while it's true, things can get a bit hairy, it's a light-hearted approach to tackle some pretty heavy health concerns.
Men's Health Issues Need Mo Attention
Men die, on average, six years earlier than women. Prostate cancer strikes one in nine men during his lifetime. Testicular cancer is the number one cancer in young men, and one man dies of suicide every minute of every day. These are very serious and disturbing trends. Movember is taking action in an organized, detailed way. And you can help.
The Movember Movement
The Movember organization's multi-faceted approach uses incredibly organized and effective means to have fun, yet raise awareness about—and funds for—serious, often overlooked men's health issues. The organization's goal is to help reduce premature death in men by 25% by the year 2030. 
Annual Global Movember Fundraisers:
Unite the brightest minds in men's health from around the world to help solve these problems. 
Invest in culture and country-specific initiatives where certain problems are the worst.
Create communication channels internationally so scientists can share their research with peers.
Currently fund 1250 projects in 20 countries.
Create individual and team challenges to create awareness, raise money—all while having fun.
Encourage work place initiatives to support men's health.
Develop apps and online dashboards to motivate and instill friendly competition in fundraising efforts.
Provide resources and materials to organizations or individuals who want to participate. 
Ready. Set. Mo!
Consider supporting Movember this year; start a Movember challenge at your workplace, or among friends or family. Many of us may know men who suffer from health issues. And often men are  reluctant to get the necessary screenings, treatment or help they need. Help stop the frightening trends that put men's lives at risk, each year.
Learn about fun challenges, opportunities to donate and other inspiring stories that may mo–tivate you—and the men in your life—to think about the importance of men's health at Movember's official website: https://us.movember.com/.
Posted in:
Fitness/Rehab
,
Health
,
Men