Howard Memorial Hospital — Your Diabetes Care HQ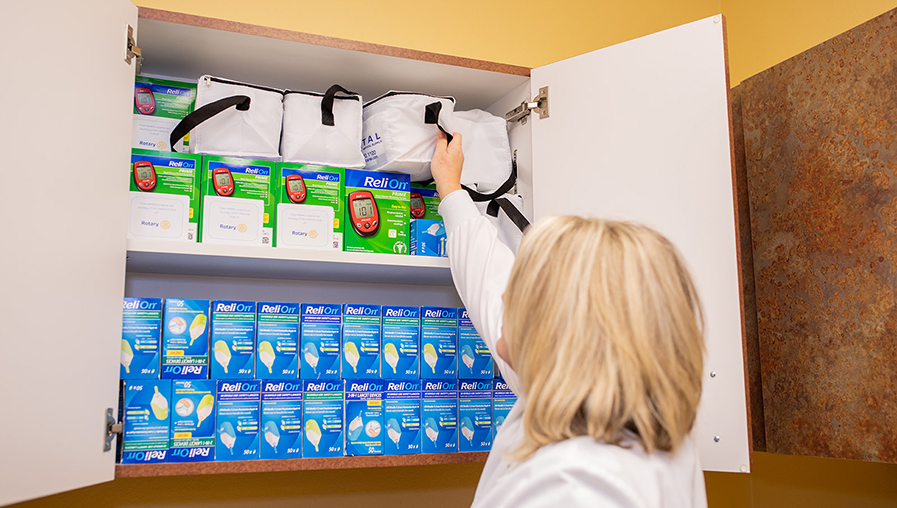 Diabetes is a very serious, chronic condition that impacts how your body metabolizes sugar. If left untreated, the disease can lead to many complications including blindness, heart disease, Alzheimer's disease, limb amputation, stroke and even death. Even more dire, Arkansas residents are diagnosed with Type 2 diabetes at an alarming rate. By 2050, projections show that nearly one in three Arkansas residents will have the disease.
On the bright side, Type 2 diabetes can be treated—and even reversed—with often simple diet and lifestyle changes. How do you do it? Well you don't have to do it alone. Howard Memorial Hospital has the expert resources, diagnostic tools and compassionate care that can change—and even save—your life. 
The Only American Diabetes Association-Recognized Educator in the Region
Denise Graves, HMH's certified educator and registered dietician, runs a four-part program that starts with a personalized assessment to learn each participant's habits and covers a variety of topics to help patients understand and treat their diabetes. Typically, the class meets monthly and participants learn the importance of healthy lifestyle changes and how simple adaptations to their diet could help them avoid the need for medication. The course also teaches self-management tips—such as cooking with diabetes—and provides overall social support to help people take control of their diagnosis and improve their condition, and their health. Anyone who has an official diabetes diagnosis is eligible to enroll. Once approved by their healthcare provider, they can take the program. Ask your provider for information at your next visit.
A Primary Care Provider Who Can Personally Relate to a Diabetes Diagnosis
If you're in need of a primary care provider, Alana Day, APRN, is in her third year of practice at HMH and she's particularly passionate about helping patients with diabetes—she's been living with the disease herself for many years. Knowing the importance of managing the condition, Alana shared, "I feel (having diabetes) allows me to really connect with diabetic patients. Whether it is a new diagnosis or one they have struggled with for years, I feel the frustration and ups and downs of managing a chronic illness with them. I love educating them and helping them improve their management."
Diagnostic Tools and Resources That Improve Lives
HMH is fortunate to have had improvements in our diabetic services that give our providers the resources to best diagnose and treat diabetic patients. With the addition of retinal eye exams and in-clinic hemoglobin A1cs, patients get all their diabetic needs in one visit. Additionally, we received grant funding that provides supplies and tools to diabetics who may not otherwise be able to afford much-needed resources to care for their condition. As primary care provider Alana Day shared, "This has allowed some of our diabetics much better control to help prevent complications from poorly controlled diabetes. It is rewarding to have patients see the results of their hard work and offer them encouragement and support for better management."
To learn more about how these free diabetic tools and resources could help you, call 870-845-6060 to schedule an appointment.
Posted in:
Health