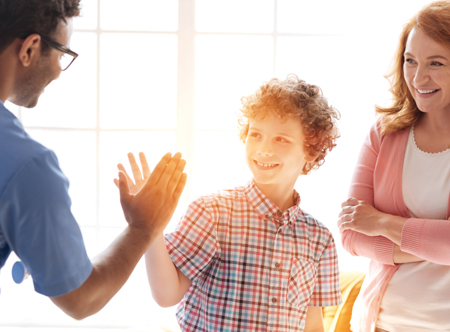 Your Goals are Our Goals
Whether it's to maintain your good health or get on the path to better health, your success starts with the primary care team at Howard Memorial Hospital. With a team of three providers available, plus an onsite allergy clinic and an onsite phlebotomist for lab testing, you'll be able to be seen sooner and get the services you need to start living your best and healthiest life. Whatever your health goals, our team is here to help you reach them. 
Get started on your healthy goals today!
We understand that you're busy—and so is the rest of your family—so we have made it easier than ever to schedule an appointment and see a provider. Call us today at 870-845-6060 to meet with one of our skilled providers.